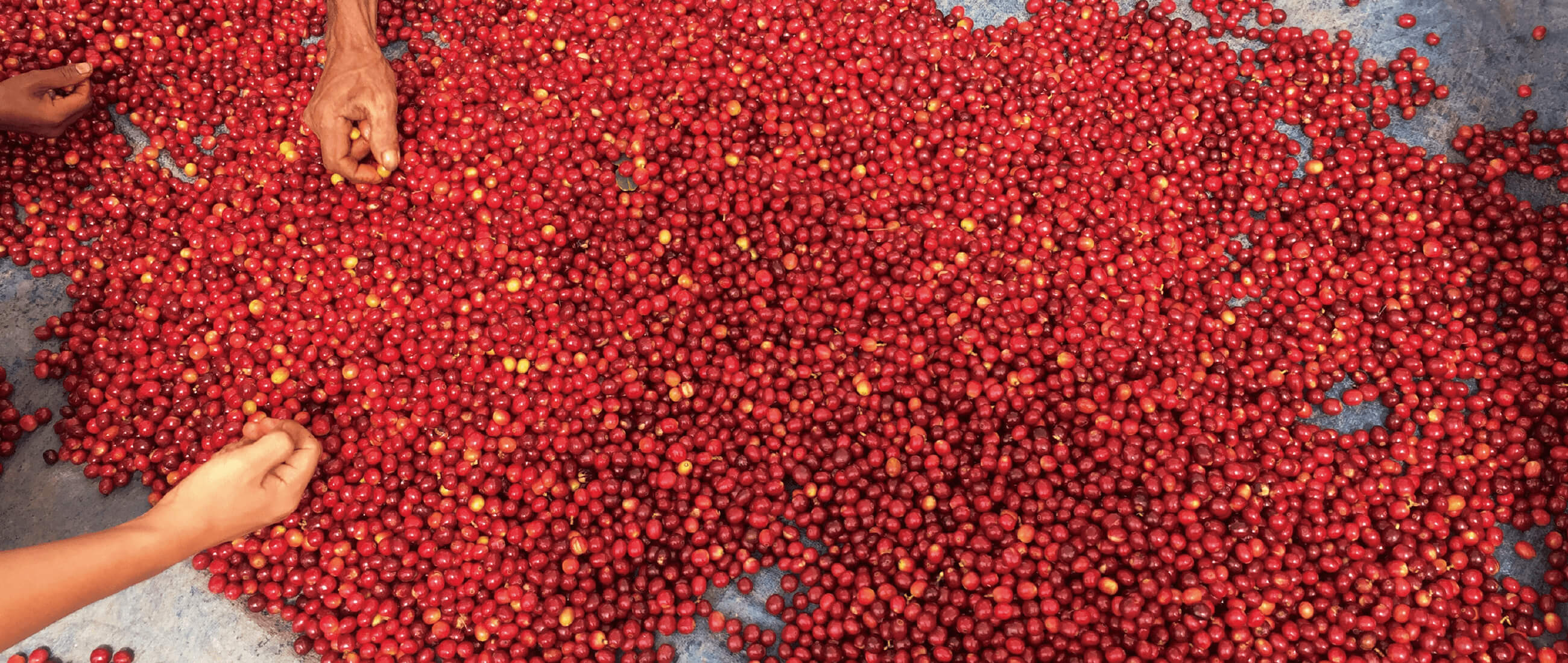 FRESHNESS
The scale of coffee beans.
Coffee is a plant, therefore a perishable fruit.
Its freshness can disappear.
Freshly roasted coffee keeps all the magic of its fragrance.
There are over 100 kinds of fragrance, from fruity to chocolate.Unfortunately, under the current distribution process, coffee can't maintain its scent for too long.
It's basically lost in 2 to 4 weeks.
We are now able to introduce you to a brand new experience, our NOVOMARK II can deliver freshly roasted coffee to your shop and finally give your customers a chance to sense the full taste of quality coffee.
THE ORIGIN
Coffee bean pyramid
Where does coffee come from?
It comes from high-altitude areas of equatorial countries like Brazil, Colombia, Uganda, Hawaii, Costa Rica, Yemen, East Timor, Panama, etc.
What is Specialty Coffee?
Its journey starts on a one single farm and its origin can always be tracked back to its roots. It creates its own original story, a story that can never happen in a mass production.
Every year it brings changes, sometimes it can taste sweeter, sometimes bitter but it is always unique, as the life itself.
As coffee lovers keep drinking it, the story continues. Always better, always different.
ROAST AS
YOU PLEASE
Roasting chart
When it comes to roasting, you usually think of a roasting specialist and a complicated process behind it.
It is considered that it takes approximately 8 years to reach the level of skill required for good professional roasting.
With NOVO MARKⅡ,powered by Kyoto's high technology,
we can reach the same result with one simple push on the button.
Our 100 types of roasting programs go from bitter to fruity flavors, with wide variety of choices.
Pretty much anyone can find their own personal flavor of coffee.
EVERYBODY
ROAST NOW!
Ver.1 BEAUTY & THE PRIEST from KYOTO
Ver.2 BEAUTY & THE ROASTER from HAWAII
Ver.3 THE PERFORMERS from JAPAN
Even If you are a complete beginner in the world of coffee roasting,
you will be ss and the ability to give you freedom to offer
your original high quality.